Shaar R. Mustaf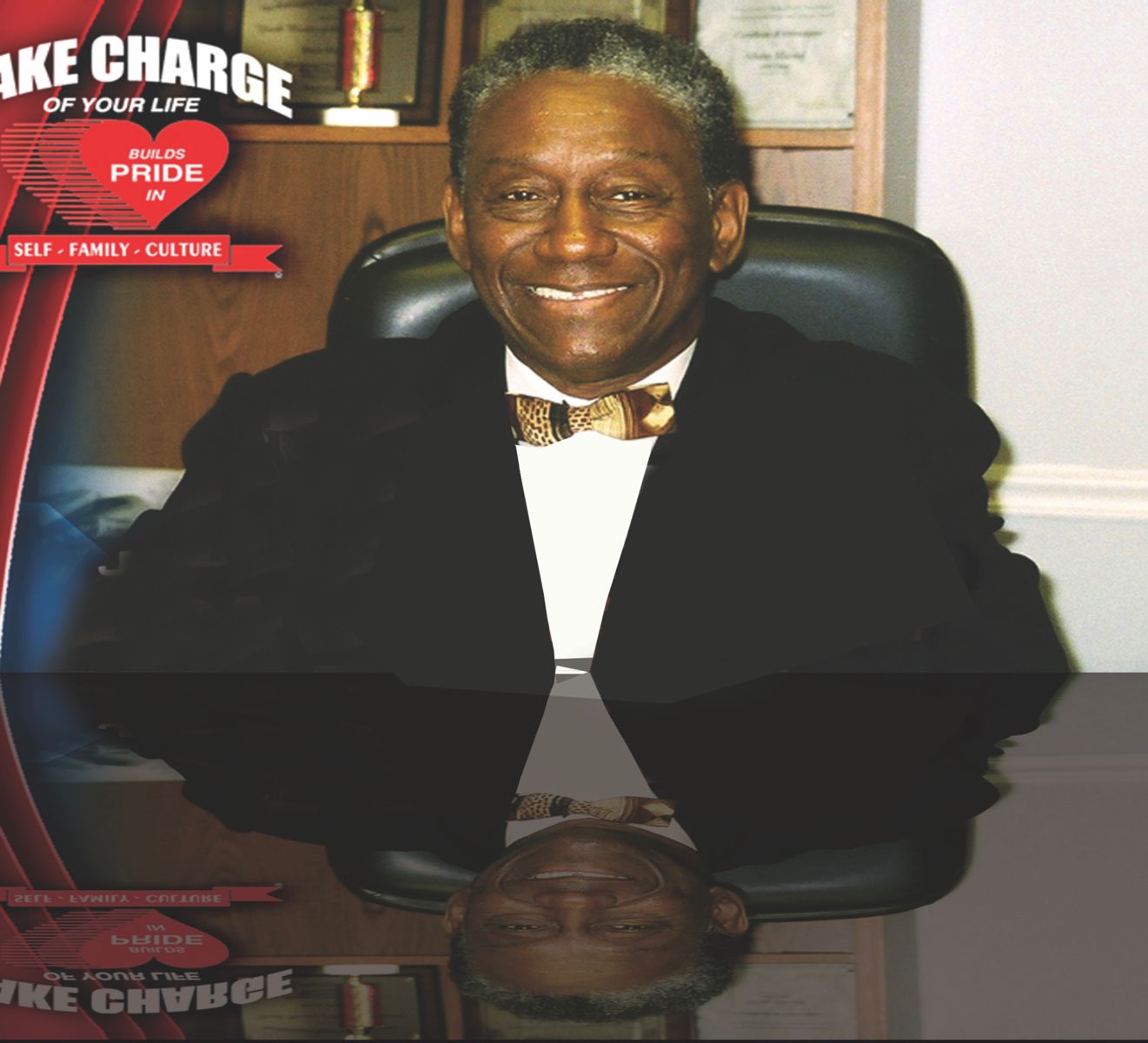 "A Lifetime of Commitment"
Shaar R. Mustaf was the Founder and former President of the nationally acclaimed Take Charge Juvenile Diversion Program, Inc., of Forestville, Maryland. Mr. Mustaf was a highly respected youth advocate, social activist, civil rights leader and social service professional whose work has directly impacted the lives of thousands of at-risk and adjudicated youth throughout Prince George's County since starting the organization on a dream and shoestring budget in 1990. A creative and cerebral visionary with a heart for disenfranchised and disadvantaged populations, Mr. Mustaf used cutting edge, scientific research-based programmatic solutions to solve hard to address social problems in the areas of deviant and criminal behavior by youth.
For Mr. Mustaf, the journey began in 1990 while working as a bailiff and juvenile court liaison. Watching hundreds of "wrong track" youth incarcerated instead of educated, Mr. Mustaf began asking court officials if he could work with youth rather than sending them into the prison system where they would be exposed to more negative behavior. The results were positive and as more youth were placed under his care, Mr. Mustaf developed the model which has now become the guiding principles of the Take Charge Program.
The son of a North Carolina sharecropper born in the Jim Crow South where segregation and racism were pervasive, Mr. Mustaf knew the value of hard work and family values. He believed he could help youth deemed incorrigible by others, change their lives if he could help them build good character and strong leadership skills; mostly missing in single-parent, disadvantaged families. Mr. Mustaf was known to tell his charges in the words of the great educator Booker T. Washington, "You should judge a man, not by the heights to which he has risen, but rather by the depths from which he has come."
Shaar Mustaf has been honored for his social activism and civic achievements by the Prince George's County Council, the Dream Foundation, The Washington Business Guide Magazine, J. Franklyn Bourne Bar Association, The Institute for Academic and Social Development, Northeastern University, the NAACP and as Parent of the Year by the USA Today in 1989.
His achievements also have been chronicled in several newspapers, including The Prince George's Post, The Prince George's Gazette, the Washington Post, The Washington Magazine, the Washington Afro and The Prince George's Sentinel. Additionally, Mr. Mustaf was featured in the documentary Girl Hood at Waxter Juvenile facility in Maryland. A former resident of Greenbelt, Maryland, Mr. Mustaf attended Fayetteville Technical College in his native North Carolina, University of District of Columbia and University of Maryland where he received training and education in the field of sociology, family counseling and business management.
A REFLECTION OF GRATITUDE & CONTINUED LEGACY